Word Art Collage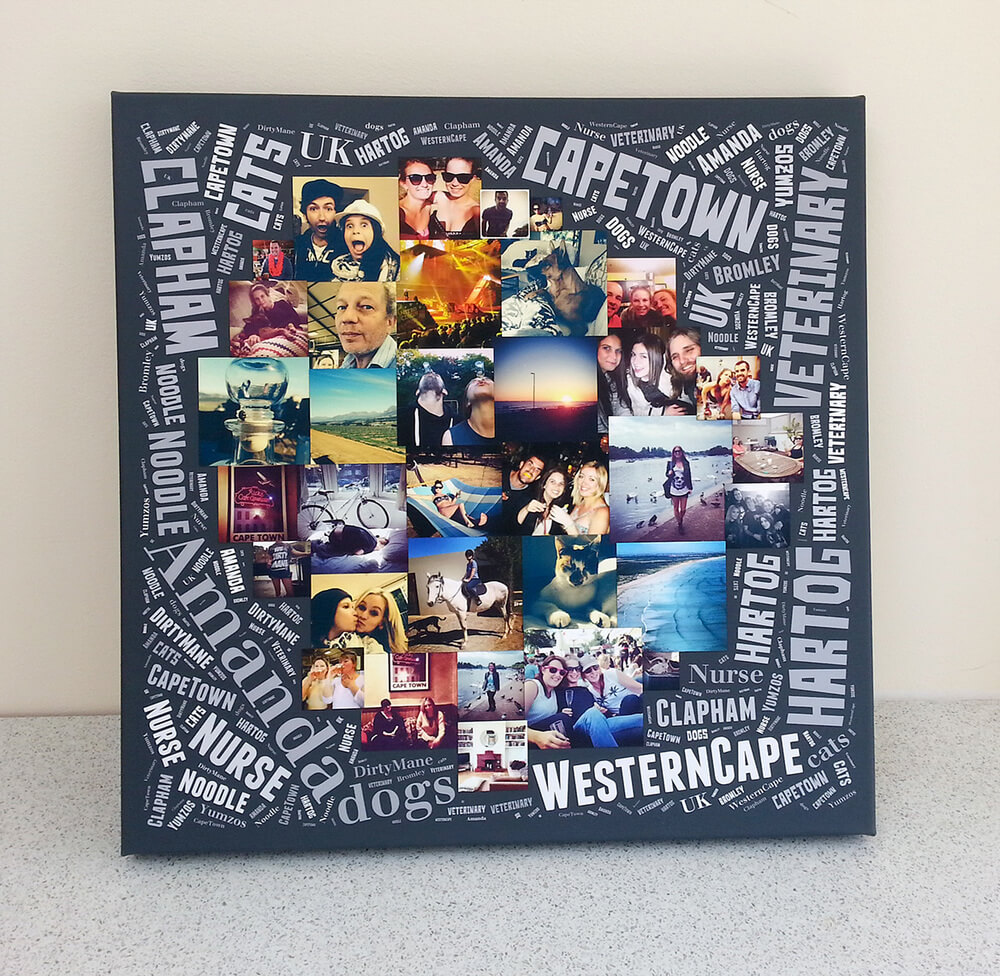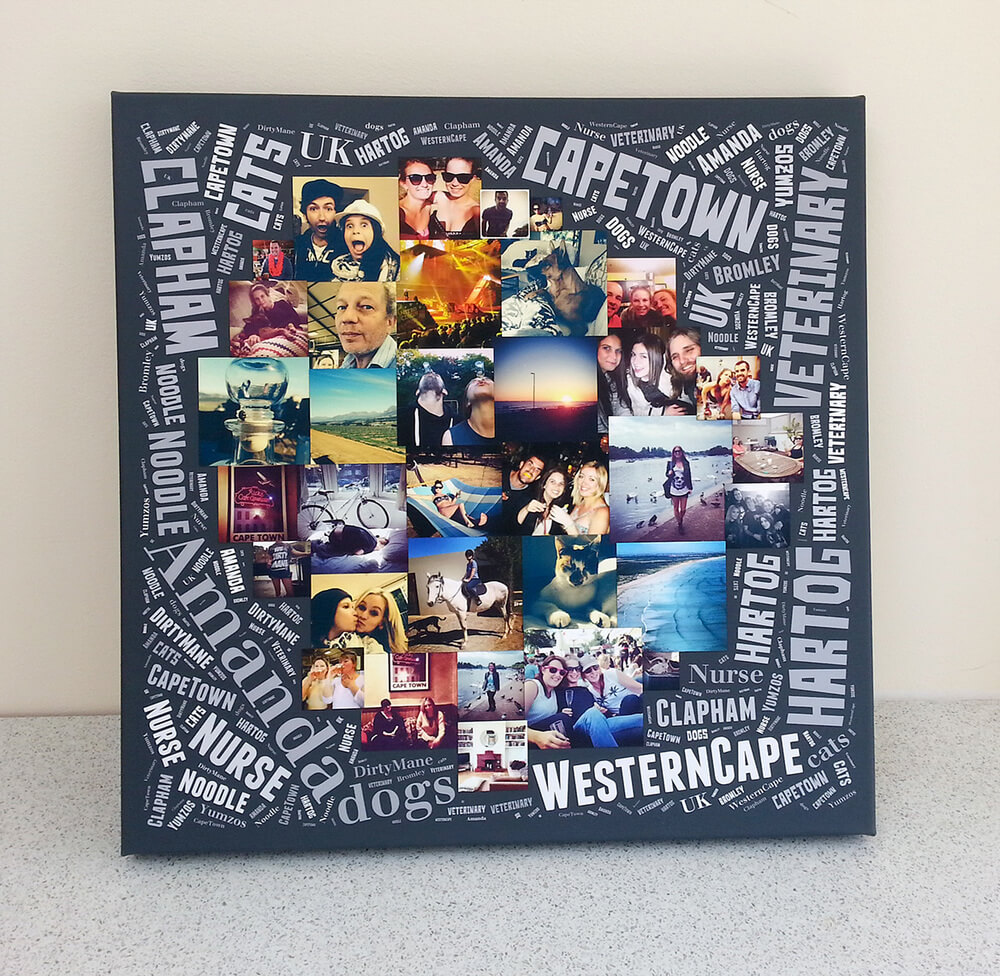 Word Art Collage
A custom designed Word Art and Photo Collage combo. This is a unique design of ours tailored to be the perfect personalised gift for anyone. You supply the words and the photos and we'll create a stunning work of art for you. We will design an abstract organically arranged collage and then add the surrounding words. You will receive several designs with variations on colours and fonts to choose from.
To Proceed: You only need to place the order now, we will email you with instructions on how to upload your photos and discuss the details of your collage.
Minimum of 4 photos required and 5 words.
Maximum amount of photos:
16x16" = 20, 20x20" & 16x24" = 30, 16x30" = 40, 20x30" = 50, 20x40" = 60, 20x50" = 70
We will first discuss the design details and then I will start off by custom designing the centerpiece of photos into an abstract shape before creating the word art from your selected words to surround the photos. Each design will be truly unique and is fully customisable in terms of fonts and colours. We will show you a few different options to choose from.
Custom designed from scratch, each design is unique

Personalise with words to make the word art cloud around the photo collage

Any colour canvas, we recommend a shade of gray

Add text to the side of the canvas

Each photo is treated for best brightness, tone and color. Red-eye removed

1.5 Inch Deep Pine Frame ready to hang

Printed on Premium 350gsm Canvas, Coated with Breathing Color Timeless Matt Varnish

Delivered to you within 4-8 working days, 3-4 days for Expedited delivery
Note: Each order entitles the customer to one design but unlimited changes within that design can be requested